02 Feb

Thermacon Provides Specialized Insulation Systems Worldwide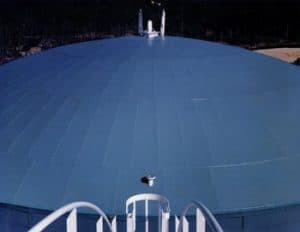 Thermacon, a leader in storage tank insulation systems offers innovative and proven insulation solutions for commercial and industrial industries around the world. Large companies are in constant need of a proven, safe and effective means to keep their materials at a constant and optimum temperature. Thermacon can provide these systems to any company or industry, regardless of their location.
Thermacon has provided insulation services to tank builders, general contractors, industrial and commercial companies and large refineries throughout the United States and around the world. They have shipped their insulation systems to locations all over the United States (including Alaska) as well as to remote locations throughout the world including:
Africa
Australia and the Far East
Canada, Mexico, the Caribbean and South America
Europe
Middle East
Thermacon has provided over 100 tank insulation systems to remote villages throughout Alaska in order to provide fresh water throughout the year.
Thermacon's self-contained insulation systems require no special equipment and can be attached to an existing storage tank. If necessary, Thermacon can also provide a team of professional installers to attach the insulation system to the tank.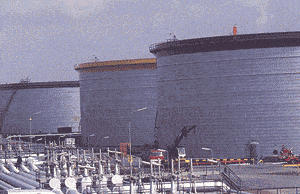 The professionals at Thermacon can custom design and build an insulation system for your storage tank or provide a predesigned system that will work very effectively with your tank and your product. When they are custom designing an insulation system, the engineers at Thermacon always consider tank dimensions, operating temperature, operating environment, wind load requirements, closure details and flashing. They design and build the most innovative insulations systems that are strong, safe, weather proof, energy efficient and require little maintenance.  Most importantly, these systems are developed to maintain optimum product temperature and process control.
Thermacon insulation tanks are used all over the world to insulate and maintain an optimum temperature for various substances and materials including:
Cold Storage Systems for Ammonia, Butane and Propane
Asphalt and Petroleum storage
Water and Beverages
If your business or commercial industry is interested in any thermal cooling or insulation solutions, contact the professionals at Thermacon.  For over forty years, Thermacon has designed, engineered, manufactured and installed storage tank insulation products throughout the world. Contact the professional engineers at Thermacon at 877-815-8610 or 516-802-3766. Thermacon can provide and ship the insulation system that meets all of your industrial or commercial needs.