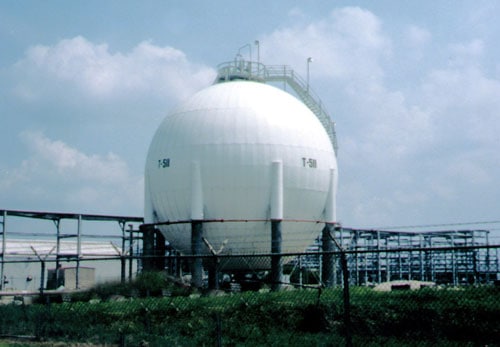 16 Feb

Tank Insulation Service Provides Petrochemical Protection

Proper tank insulation not only increases the life expectancy of tanks, it also helps protect products. Changes in temperature can cause vapor expansion and condensation. Thermal insulation reduces breathing losses, reduces CO2 emissions, and prevents hazardous materials from contaminating the environment. The following are some of the benefits of proper tank-insulation systems. Here are a few of the most important ones. Read on to learn more about these advantages. Listed below are some common examples of good practices.

Foil-faced polyisocyanurate foam panels are factory-curved to the exact radius of the tank. They are held in place by 3″ wide external banding. The material used is resistant to corrosion and degrading, making it a desirable choice for both industrial and residential tasks. The panels are also removable for sidewall access. Lastly, tank coating can bring hot temperatures down to a safe temperature in two to 24 hours.

Insulation panels are the most common solution for tank insulation. The owner should determine which system will work best for their needs. Vertical panels are installed vertically along the tank wall and are secured with an internal cable system. Horizontal panels are placed in rings around the entire tank and are held in place with external bands. The thickness of the outer layer also depends on the requirements of the customer. There are also dual insulation systems available. Thermacon provides several types of insulation.

Besides offering great thermal insulation, tank insulation also helps prevent substances from freezing. Without it, liquids in the tank could be set up, causing production delays. Additionally, fire-resistant insulation can help protect products from fire. Different materials are suitable for different environments. The most common thermal insulation materials are lightweight composites, foams, and cellulose. There are also custom solutions available for tanks. There are many other advantages to tank insulation. Just make sure to do your research before you make a decision.

There are many types of tank insulation. The most common ones include fiberglass, mineral wool, silica, and cellulose. These are all effective, but their disadvantages include their cost and application. Some of them are not fire-resistant and require careful handling. They also don't provide much protection from heat and moisture. You should consult with a professional to find the right tank insulation for your needs. You can even contact IC for a quote.

If you are planning to use your tank for storage, you should look for a tank insulation product that offers a high level of thermal protection. For example, glass wool insulation is ideal for tanks. Similarly, foam glass is excellent for high-temperature applications. This type of insulation is also lightweight. These materials can be applied to tanks and vessels of any size. If you are unsure of which one will suit your application, make sure you do some research. If you're in need of a tank insulation company contact Thermacon today.